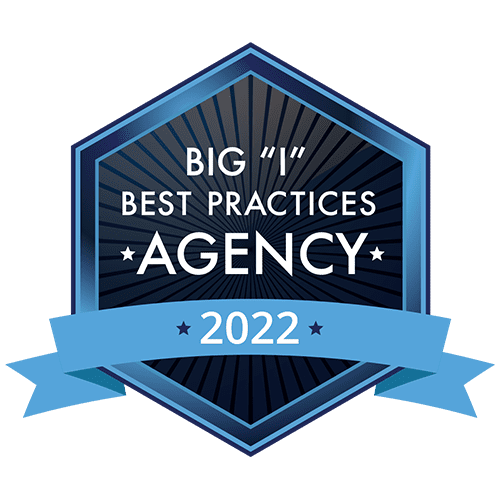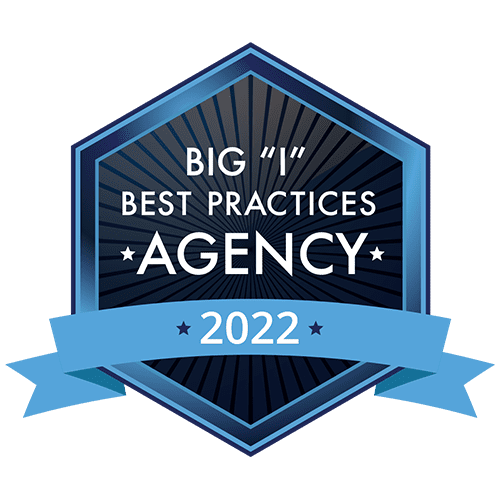 Energy Insurance Agency, Central Kentucky's largest local insurance agency, is proud to announce they have been selected to be part of an elite group of independent insurance agencies around the United States participating in the Independent Insurance Agents & Brokers of America (IIABA or the Big "I") "Best Practices" Study Group.
Only 282 independent agencies throughout the U.S. qualified for inclusion in the 2022 Best Practices Study. An IIABA-affiliated state association or an insurance company must first nominate the agency which then must qualify based on outstanding customer retention, growth, stability, and financial management.
The Best Practices Study was initiated by IIABA in 1993 as the foundation for efforts to improve agency performance. The annual Study of leading independent insurance agencies, which is conducted by the Big "I" and Reagan Consulting of Atlanta, GA, documents the business practices of these "best" agencies and urges others to adopt similar practices.
Hundreds of workshops and seminars have been conducted at various producer association functions, company-sponsored agency meetings, and national automation users group conventions.
The Big "I" and Reagan Consulting jointly maintain the Best Practices Gateway website (www.reaganconsulting.com/research/best-practices) that provides previews of the annual Best Practices Studies and various Best Practices tools. The Gateway, as well as the annual Study, is made possible in part through the financial sponsorship of various insurance companies and industry organizations.
The 2022 Best Practices Study sponsors include: Amerisure, Applied, Central Insurance, EMC Insurance, First Insurance Funding, Foremost, A Farmers Insurance Company, The Hanover Insurance Group, The Hartford, Imperial PFS, InsurBanc, Liberty Mutual/Safeco Insurance, National General, an Allstate Company, Nationwide, Progressive, Sun Life, Travelers, Vertafore, Westfield, and Westfield Bank.
About Energy Insurance:
Energy Insurance Agency was originally established in 1982 to serve the insurance needs of the underserved coal and natural gas companies. Today, we continue to serve those same needs but have expanded our services to include a full range of personal and commercial lines for individuals and businesses.
With more than four decades of experience, Energy Insurance Agency has grown to become Central Kentucky's largest local insurance agency. By leveraging our carrier relationships, we can provide our clients with exclusive service, knowledge, and pricing. We treat our customers like family and work hard to give them the best possible service available.
We understand the importance of having a policy that will protect you and your loved ones in the event of a loss or emergency. We are committed to providing you with quality coverage at competitive rates so that you can focus on what matters most- your family, your business, or whatever else makes life worth living!