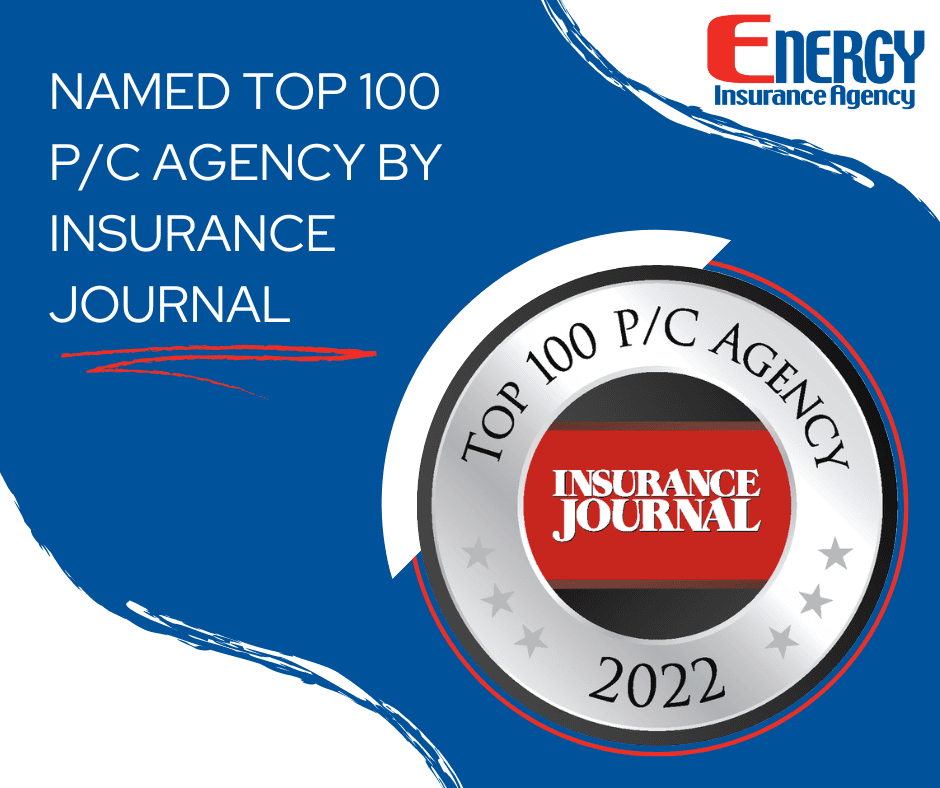 Energy Insurance Agency, Central Kentucky's largest local insurance agency, is proud to announce they were named one of the Top 100 Property/Casualty Independent Agencies in the U.S. by the Insurance Journal for 2022.
The Insurance Journal Top 100 list is ranked by total property/casualty agency revenue and comprises only those agencies whose business is primarily retail, not wholesale. For more on this award and to review the complete special report, please visit: https://www.insurancejournal.com/top-100-insurance-agencies/
According to Brock Corder, Director of Personal Lines at Energy Insurance Agency, "We are pleased to have been named by The Insurance Journal as being one of the Top 100 Property/Casualty agencies in America." He adds "Our rapid and continued growth is a testament to our agents and team members who continually strive toward giving exceptional customer service to our clients."
About Energy Insurance:
Energy Insurance Agency was originally established in 1982 to serve the insurance needs of the underserved coal and natural gas companies. Today, we continue to serve those same needs but have expanded our services to include a full range of personal and commercial lines for individuals and businesses.
With more than four decades of experience, Energy Insurance Agency has grown to become Central Kentucky's largest local insurance agency. By leveraging our carrier relationships, we can provide our clients with exclusive service, knowledge, and pricing. We treat our customers like family and work hard to give them the best possible service available.
We understand the importance of having a policy that will protect you and your loved ones in the event of a loss or emergency. We are committed to providing you with quality coverage at competitive rates so that you can focus on what matters most- your family, your business, or whatever else makes life worth living!
Can we help you?
If you have any questions about your current policy or would like to learn more about what Energy Insurance Agency can offer, please contact us today. energyinsuranceagency.com