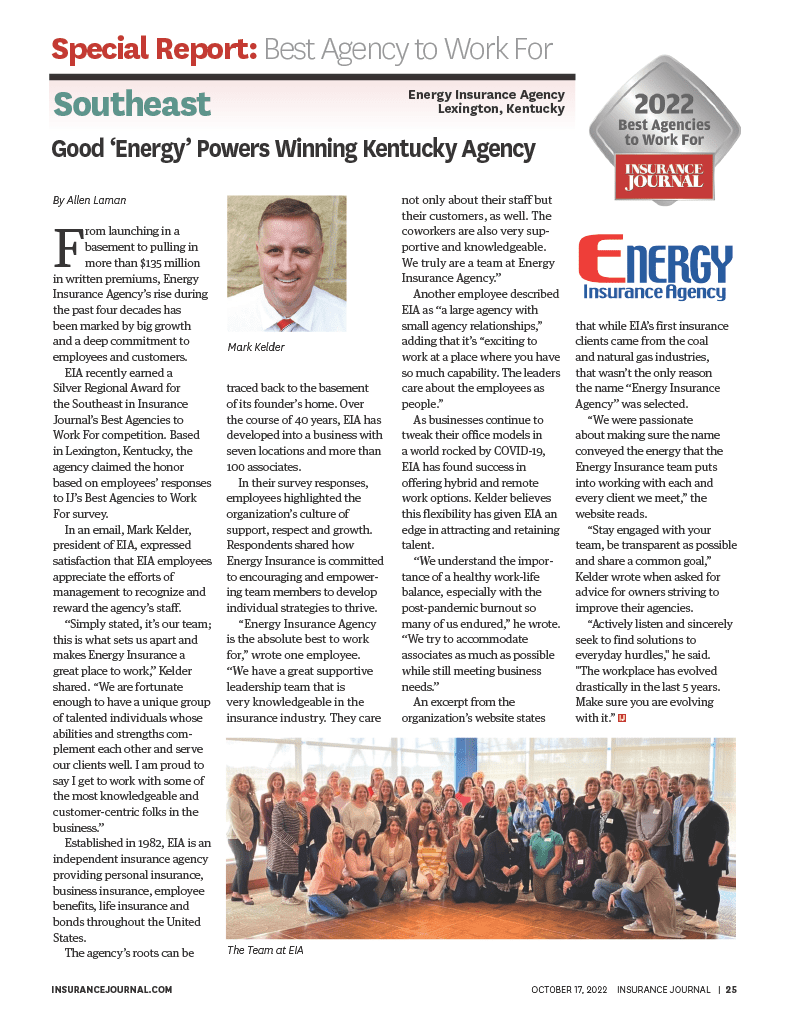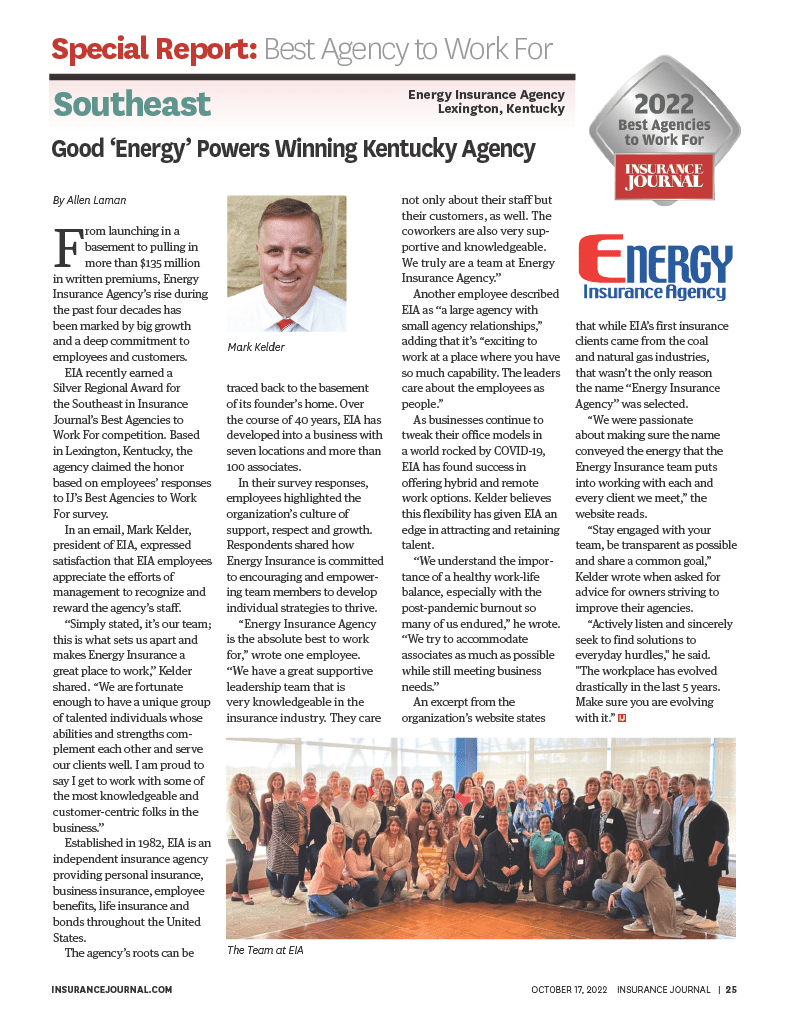 Click here to learn more about the careers Energy Insurance has to offer and & how you can become part of the Energy Team!
About Energy Insurance:
Energy Insurance Agency was originally established in 1982 to serve the insurance needs of underserved coal and natural gas companies. Today, we continue to serve those same needs but have expanded our services to include a full range of personal and commercial lines for individuals and businesses.
With more than four decades of experience, Energy Insurance Agency has grown to become Central Kentucky's largest local insurance agency. By leveraging our carrier relationships, we can provide our clients with exclusive service, knowledge, and pricing. We treat our customers like family and work hard to give them the best possible service available.
We understand the importance of having a policy that will protect you and your loved ones in the event of a loss or emergency. We are committed to providing you with quality coverage at competitive rates so that you can focus on what matters most- your family, your business, or whatever else makes life worth living!